Colchester stab victim James Attfield had 'most severe' wounds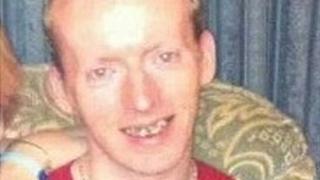 Wounds inflicted on a "vulnerable" man were the most severe a senior police officer had ever seen, he has said.
James Attfield, 33, of East Bay, Colchester, had 102 knife wounds when he was found in Colchester's Lower Castle Park early on Saturday.
Essex Police said they had not yet established any motive for the attack.
Ch Supt Carl O'Malley said: "In 25 years I have not dealt with anything or come across anything as severe an attack as this."
Mr Attfield died at the scene and police are treating his death as murder. Police say a "finger-tip search" of the area is to be carried out.
The boating lake in the park will also be searched as part of efforts to find a murder weapon.
Police said Mr Attfield, last seen at the town's River Lodge pub on Friday night, lived in sheltered accommodation because of a brain injury.
At a press conference in Chelmsford, police said no weapon had been found and no motive for the attack had been established.
Mr Attfield had impaired speech and reasoning skills as a result of a car crash four years ago.