Brentwood cash machine traps security guard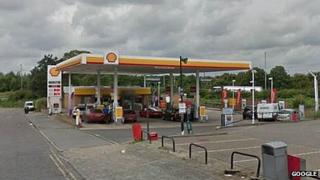 A security guard was trapped behind a cash machine at a petrol station in Essex while filling it with money.
The officer was locked in the security room while loading the machine at a Shell garage in Brook Street, Brentwood.
Firefighters used heavy duty cutting equipment to rescue him, after his identity had been verified.
It took about an hour to release the Securicor guard.