Case dropped against parents of boy who missed school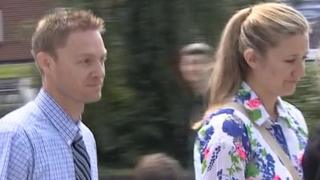 Legal action has been dropped against parents who took their child out of school without permission, as the family has moved to the US.
James and Dana Haymore, from Chelmsford, refused to pay Essex County Council a £120 fine for taking their son Toby to a family memorial service.
They were due to stand trial in Colchester in November.
Essex County Council said it was no longer in the public interest to pursue the case.
The prosecution came after the couple took their 11-year-old son out of Chancellor Park Primary School, in Chelmsford, between December 16 and 20 and on January 7 for a memorial service for Mrs Haymore's grandfather in the US.
They were expected to argue at Colchester Magistrates' Court that the decision to fine them breached the European Convention of Human Rights Article 8, because it affected their right to a family life.
Ray Gooding, cabinet member for education at Essex County Council, said: "This is an unusual situation but we have chosen to be pragmatic and accept that continuing with the prosecution serves little purpose and will cost the council money.
"We take unauthorised absence very seriously and support the principle of the government's strengthening of the rules in September 2013, which meant that term-time absence had to be authorised by head teachers and only in exceptional circumstances."
A spokesman for the school also said it took attendance "very seriously".
"The matter of dropping the legal case against Mr and Mrs Haymore is not one for the school and will not result in any change to our attendance policies," it said in a statement.