Essex Police officer Stephen Tilley 'sent texts and intimate photos'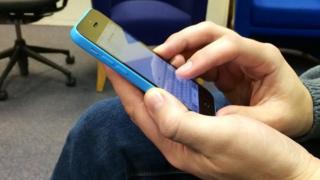 A police officer sent texts and "intimate" photos to women he met while working, a court has heard.
Stephen Tilley, 36, pleaded guilty to misconduct as an Essex Police constable and will be sentenced in the New Year.
Ipswich Crown Court heard he looked up details of men and women he met while on investigations on a police database, when there was no reason to do so.
Mr Tilley's lawyer said mental health issues were to blame and Judge Rupert Overbury asked for psychiatric reports.
Michael Crimp, prosecuting, told the court Mr Tilley had conducted checks on 10 people when there was "no legitimate reason to do so" between May 2012 and June 2013.
This included a number of women he had spoken to while investigating cases, and men connected to those women.
Mr Crimp told the court Mr Tilley had exchanged a number of "increasingly personal" texts with one woman, whom he also sent a photo of "an intimate part" of his body.
In most of the cases discussed, Mr Tilley had exchanged phone numbers with women he met when working and had started up "personal" conversations with them.
One woman said she had "lost trust" in the police because of Tilley's actions.
Defending, Allan Compton told the court his client accepted the unnecessary checks he did were "a gross abuse of mistrust".
But he said Tilley had a "difficult background" before he joined Essex Police, and had a history of mental health issues - about which Essex Police had been made aware.
He had suffered a bout of "severe depression" before joining the force and was diagnosed with a borderline personality disorder in 2009.
"He should never have become a police officer in the first place," Mr Compton told the court.
Mr Tilley, who has been suspended from his role at Essex Police, is due to be sentenced in the new year.