Harlow street lights to be turned back on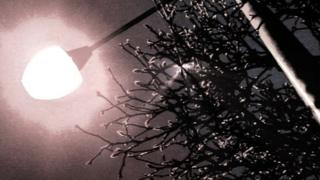 Street lights are to be turned back on in an Essex town nearly a year after they were switched off to save money.
Harlow Council said the decision would cost £100,000 and mean its share of council tax would rise by 1.5% per year.
Jon Clempner, leader of the council, said the move had been "deeply unpopular" among residents.
People had complained of theft, robbery and injury as they walked in the darkness since March 2014.
Essex County Council introduced the policy at that time to save £6.5m from budgets by 2020.
Mr Clempner said: "We know from petitions, surveys, and many conversations directly with residents, that Essex County Council's decision to turn off the street lights between midnight and 05:00 was deeply unpopular.
"Harlow Council will pay Essex County Council to turn the lights back on, funded by a 1.5% increase in Harlow Council's share of the council tax."
On a Band C property in Harlow, the increase works out at an extra seven pence a week or £3.64 a year.
Source: Harlow Council
The move means 10,500 county council-owned street lights will be turned back on between midnight and 05:00 each day.
Rodney Bass, of the county council, said a meeting would be held with the Harlow authority to agree dates.