Two Chihuahuas die 'in poisoning' in Brightlingsea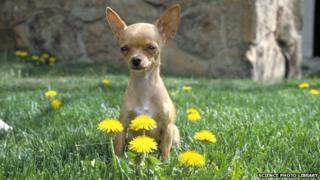 Two Chihuahuas have died and a shih tzu dog is unwell after a suspected poisoning in Essex, police have said.
The three dogs were taken ill on Thursday afternoon while in the owner's garden at Southways, Brightlingsea.
One of the dogs died at home while the other died later at the vets. The shih tzu is recovering.
It is thought they may have drunk anti-freeze or a mercury-based product. Anyone with information is asked to call police.