Chelmsford chip shop owner in private parking charge law bid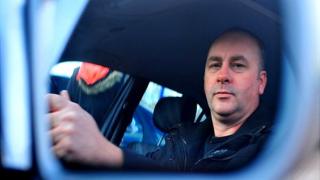 A chip shop owner must wait to learn whether he has won a landmark legal bid to sweep away "unlawful and disproportionate" parking charges.
The Court of Appeal test case was brought by 48-year-old Barry Beavis.
He was sent a charge letter for £85 by private car park operator ParkingEye after he overstayed a two-hour limit in Chelmsford in April 2013.
The court has reserved its decision on the case, and its verdict will be released at a later date.
A finding in Mr Beavis's favour would mean an end to penalty charges at car parks on private land.
His challenge was against a previous court decision which held the charge did not breach the Unfair Terms in Consumer Contracts Regulations.
'Huge sums'
ParkingEye argued the charges were "a commercially-justified deterrent" for a city centre car park close to a station and court complex where it was necessary to discourage motorists from overstaying.
Jonathan Kirk QC, representing the company, described the level of charges as neither "extortionate nor unconscionable but within the bounds of reasonableness".
After the one-day hearing Lord Justice Moore-Bick said the court would give its decision at a later date.
Prof Stephen Glaister, director of the RAC Foundation, said: "Tens of millions of pounds hang on this case. If it goes in favour of drivers then there are potentially huge sums to be repaid to those who have been unfairly ticketed."
Outside court Mr Beavis said he hoped he would win "for motorists everywhere".