Paul Flatman admits Chelmsford chicken heat deaths charges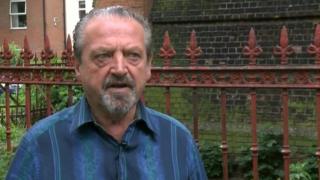 Thousands of chickens were killed when temperatures at a poultry farm soared to 36 C (97 F), a court heard.
More than 6,000 birds were found dead in August 2012 at Hawksmill Farm in Great Leighs, near Chelmsford.
Paul Flatman, 65, of Church Road, Colchester, admitted six animal welfare offences at Colchester Magistrates' Court. He will be sentenced on May 22.
Essex Trading Standards, which brought the prosecution, said the sheds were overcrowded and poorly ventilated.
Alison Lambert, prosecuting, said it was impossible to be sure of the exact death toll "given the scale of putrefaction."
'Putrid smell'
District Judge John Woollard was told a government vet visited the poultry farm after an anonymous phone call reported concerns about how chickens were being kept.
Miss Lambert said when the vet got to the farm "the putrid smell was horrendous".
The poultry farm was one of six then run by Mr Flatman, who admitted charges including not ensuring the chickens were protected from pain, suffering, injury and disease.
Mr Flatman bought Colchester's "Jumbo" water tower for £190,000 in 2014.