Essex street lights to remain switched off overnight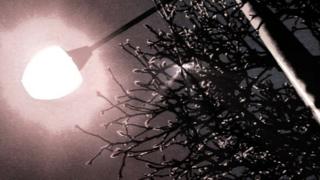 Lights are to remain switched off overnight across Essex despite councils wanting them back on.
The Essex County Council scheme to turn off 70% of street lights between midnight and 05:00, to save £1m a year, began last March.
Harlow councillors have now voted to pay £121,000 to have the lights back on. Colchester and Tendring are considering similar moves.
Conservative-run Essex County Council has so far rejected their approaches.
The councils are concerned over residents' safety in the darkened streets and increases in crime.
Rodney Bass, responsible for street lighting in Essex, said the scheme would continue and "there is no evidence of an increase in crime or accidents attributed to the Part Night Lighting" (the official name of the policy).
"Near rail stations and where people walk at night we over-ride the system and keep the lights on."
Jon Clempner, leader of Labour-run Harlow Council, said: "We plan to pay for the restoration of lights with a small council tax increase.
"We will continue to put our community's needs first and get our town's street lights back on."
Harlow MP Robert Halfon, who had supported the campaign, said because Essex County Council was not willing to agree to the principle of switching the lights back on, it was better to defer further consideration for a year.
Colchester Borough Council's cabinet has allocated up to £185,000 from the 2014/15 budget to pay for the lights to be switched back on.
This will go to the full council at a date to be fixed.
Tendring District Council is to debate the issue on 24 March.