Essex Police officer Stephen Tilley given suspended jail sentence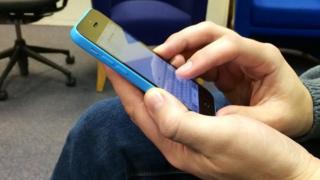 A police officer who sent "intimate" photos to women he met while working has been given a suspended jail term.
Essex PC Stephen Tilley, 36, admitted misconduct in a public office at Ipswich Crown Court.
Tilley, who faces losing his job, looked up details of people he met while on investigations on a police database without reason.
The judge said he was a "disgrace to the uniform you once wore" and that his conduct was "quite unacceptable".
Judge Rupert Overbury had ordered psychiatric reports prior to sentencing the police officer, who had battled with depression and a personality disorder.
At an earlier hearing, the court heard Tilley had conducted checks on 10 people when there was "no legitimate reason to do so" between May 2012 and June 2013.
This included a number of women he had spoken to while investigating cases, and men connected to those women.
Tilley had exchanged a number of "increasingly personal" texts with one woman, whom he also sent a photo of "an intimate part" of his body.
One woman said she had "lost trust" in the police because of Tilley's actions.
The judge told him: "Your behaviour was opportunistic but quite unacceptable."
Defending, Allan Compton said Tilley had battled with depression and mental health problems, and that he was a "decent man apart from his illness".
He said: "His mental illness is the root cause of his behaviour during the indictment period,"
The judge sentenced Tilley to 22 months in prison, suspended for a year. Tilley must also do 240 hours of unpaid work.
Essex Police said Tilley would now face an internal disciplinary hearing and that any officer convicted of a criminal offence before the courts could expect to be dismissed.