Gheorge Negreanu admits trafficking for prostitution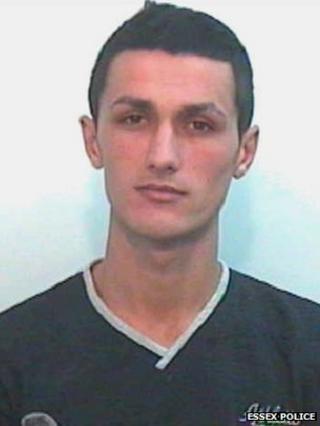 A man has been jailed for five and a half years after admitting bringing Romanian women to Essex and forcing them to work as sex slaves.
Gheorghe-Laurentiu Negreanu, 24, had been charged with trafficking for sexual exploitation, keeping a brothel and controlling prostitution for gain.
He changed his plea to guilty on the second day of his trial at Chelmsford Crown Court.
The women were put to work in a brothel at a bungalow at Wycke Hill, Maldon.
The court heard he was involved in controlling two women and ran the brothel along with two co-defendants, who fled back to Romania.
Negreanu was arrested at the bungalow as part of a crackdown on trafficking linked to prostitution, forced labour, abuse and exploitation.
Judge Anthony Goldstaub said he was satisfied the two men who fled were responsible for establishing the brothel.
The woman Negreanu trafficked into the UK had suspected her work may involve sexual activity, he said.
She was willing to work at the brothel as long as she believed Negreanu intended to marry her, the judge added.
'Scarred for life'
Det Insp Lewis Basford said: "Modern slavery goes beyond just the trafficking of people.
"It is also about their exploitation and, as we have seen in this particular case, prostitution.
"These girls were trafficked from Romania with one clear objective and that was to make money through sexual exploitation.
"The girls were so frightened of the consequences they felt they had no choice but to be compliant."
One victim, a 21-year-old student, said: "I feel as though I will be scarred for life.
"I have tried to get over what took place but I am still working on it.
"I am very happy and relieved that he has pleaded guilty but I wish he had done this before the trial."