Children in Essex County Council care because of parental addiction 'doubles'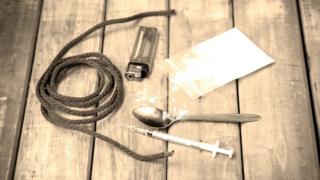 The number of children taken into care because of parental drug addiction has more than doubled in the past three years in Essex, figures show.
In 2013-2014, parental substance misuse by a parent led to Essex County Council taking 98 children into care.
That number rose to 200 children last year, a Freedom of Information request response revealed.
The county council has refused to comment either on the increase or the reasons for it.
Nationally the number of children placed in care because of abuse or neglect - which includes substance misuse - has increased from 40,410 in 2011 to 42,710 last year.
Dangers
Nick Berbiers, head of young people's services at The Who Cares? Trust, said parental drug misuse - whether alcohol or pharmaceutical - was found across the economic spectrum and was a "far bigger issue" than many people realised.
He said the impact of parental drug addiction on children depended on individual family circumstances but could include birth defects in unborn children and the neglect of other children.
There could be other issues faced by children including the dangers of drugs and usage paraphernalia and criminality, said Mr Berbiers.
In 2012, the National Treatment Agency estimated there were about 66,000 adults in treatment for addiction who were living with children, though it is not known how many children have been taken into care as a result of substance misuse.
A spokesman for the county council said it had made a mistake in its response to a separate part of the freedom of information request relating to the overall number of children taken into care.
Because of that, he said, the council did not want to comment on children being taken into care as a result of parental drug misuse.