Essex fire service improving but lacks diversity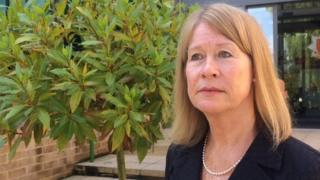 A fire service criticised for its "intimidatory culture" has improved but a lack of diversity could lead to a "negative climate", a report warns.
A study by senior civil servant Irene Lucas in 2015 found serious failings at Essex Fire Service and made 35 recommendations for improvement.
Now a follow-up report says there have been improvements in industrial relations and workplace culture.
But its staff remain largely white and male and it has a "masculine ethos".
The BBC has contacted the fire service for a comment.
Ms Lucas' review described the organisational culture at the fire service as "toxic" and said staff did not feel safe.
The cultural review was commissioned in response to a confidential report about a number of incidents which "threatened the excellent, professional reputation" of the service.
The final report of the expert advisory panel, set up after Ms Lucas' findings, went before the Essex Fire Authority.
It concludes: "The progress since publication of the Lucas Review has been good, much still remains to be done."
The report adds the fire service is "really addressing the bullying and harassment culture", but must "now seek to embrace the need for greater diversity and difference as a high priority".
"Essex is a long way behind on the equality and diversity agenda, and there is a real need to pick up pace on reform in this respect," said the report.