North Weald chosen for police air service base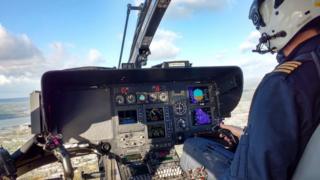 A new police air base is to be built on an airfield dating back to World War One.
Epping Forest District Council approved National Police Air Service (NPAS) plans for the site at North Weald Airfield.
Once built, the new two-helicopter site will replace its existing base at Lippitts Hill in High Beach.
NPAS south east assistant operations director Paul Marrion said he was "delighted" at the council's decision.
"This decision will ensure that we can continue to support police forces across London and the South East in their efforts to protect people and property and to keep communities safe," he said.
"Flying at average speeds of 138mph (222km/h), searching for missing people or suspects by air is 20 times faster than other options and saves local police valuable time."
Anne Grigg, of Epping Forest Council, said: "North Weald Airfield has a long standing history of protecting our community since opening as an airfield in World War One.
"They will be joining a range of aviation tenants at the airfield including the Herts and Essex Air Ambulance who have been operating successfully for several years."