No ban for Southend music teacher who gave girl, 13, gifts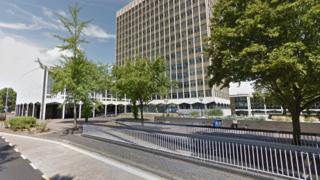 An "intellectually arrogant" teacher who contacted a 13-year-old girl on social media and gave her gifts has been told he can continue teaching.
John Culley was a music teacher for Southend Borough Council in Essex and worked with the town's youth orchestra.
He invited the girl to his 60th birthday party in 2016, two years after he was told to stop contact.
A professional misconduct hearing said his interest was not sexual and a teaching ban was "not proportionate".
'Wrong idea'
The National College for Teaching and Leadership panel heard Mr Culley first contacted the girl using Facebook private messages in 2014, when she was 13, and gave her gifts including CDs.
Her parents contacted his line manager, who in November 2014 told him to stop messaging the teenager.
The panel was told Mr Culley continued to privately message the girl, who was not one of his pupils, for four days afterwards.
In one message he wrote: "Sadly when an older single man messages a girl some people could get the wrong idea and in the worst case I could lose my job."
When his line manager left her job in 2016, the peripatetic music teacher resumed Facebook contact.
'Pestering'
The panel said an "extremely troubling" aspect of the messages was the request for secrecy and deletion, the increasing frequency over months and a series of messages late at night and early in the morning.
It was told the teenager felt "under pressure" to reply to up to six messages a day and was "quite guilty when she was too busy to message him".
In mitigation, their contact was not that of a teacher and pupil, the panel heard.
The panel said it was completely satisfied the "friendship" and private messaging was not sexually motivated and this has not been alleged.
Mr Culley also demonstrated remorse and admitted the messages could be seen as "pestering".
The panel said he was "intellectually arrogant, dismissive of rules, yet naive; a man totally absorbed by music" and at the time was "emotionally and socially vulnerable".
It found he had brought the profession into disrepute but should not be banned from teaching.
He has since developed links with adult musical organisations and returned to a linguistic teaching career.