Cheltenham theatre adds booking fee due to grant cuts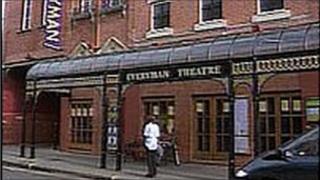 Cheltenham's Everyman Theatre is adding a £1 booking fee to the cost of tickets in anticipation of expected grant cuts.
The fee, effectively an increase in seat prices, will come in on 17 January 2011 and applies to most shows.
The theatre has been told that Arts Council and local authority grants are being reduced as a result of cuts in government funding.
Chief Executive, Geoffrey Rowe, said it was the theatre's first price increase in three years.
"I'm sorry to be making the cost of visiting the theatre more expensive," he added
The theatre is closing between May and September next year for refurbishment.