Gloucestershire school transport cuts expected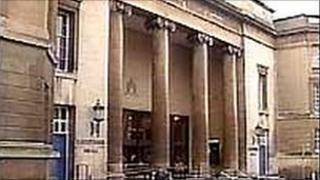 A decision on reducing the amount spent on home-to-school transport in Gloucestershire will be made by the council's cabinet on Wednesday.
It has been recommended that provision is reduced on a phased basis from September.
The vote follows a seven-week public consultation which the council said received a poor response.
The county council currently spends nearly £14m a year transporting around 9,500 children to school and college.
The current system funds transport for students from Catholic schools and grammar schools, but only in certain parts of the county.
This is at the discretion of the council and is not required by law.
'Complicated and unaffordable'
The council is proposing to withdraw help for new primary school pupils attending Catholic schools from 2011 and new secondary pupils attending Catholic and grammar schools from 2012.
The proposals also include a small number of changes for pupils with Special Educational Needs and post-16 students.
Pupils aged five to 16 who attend their nearest school and live more than three miles away, and many who are from low-income families, will continue to qualify for free transport under current legislation.
Councillor Jackie Hall, cabinet member for schools, said the public had told them that spending should be reduced on school transport.
She said: "These proposals give us the chance to transform a system that is inconsistent, over-complicated and unaffordable into one that is much easier for parents to understand, and gives help to those that need it most.
"The consultation gave parents and young people most likely to be affected by the changes opportunities to share their views in a variety of ways, and almost a quarter of the people that responded were actually in favour of them."