Ideas for things to do across Gloucestershire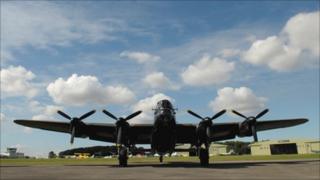 From music, fun, arts and events to rambles in the countryside: some suggestions of things to do in Gloucestershire.
Something a bit different
Cheltenham Film Society is hosting an outdoor screening of French film 'Welcome' (cert 15) at Sandford Parks Lido on 3 September.
Like this? Try this...
The Jet Age Musurm is holding an open day on 11 September as it continues to raise funds for its permanent home at Gloucestershire Airport
Iconic aircraft of WWII will feature in the Battle of Britain Air Show at Cotswold Airport on 17-18 September
Nature and Outdoors
The International Centre for Birds of Prey is hosting a UK falconry and hawking event on September 3-4 which will feature demonstrations and seminars
Like this? Try these...
Music and comedy
Acoustic music from Britain, USA and Europe will fill the air as the Didmarton Bluegrass Festival takes place at Cotswold Airport (1-4 September).
Arts and Culture
Mayor British artist Professor Maurice Cockrill, a member of the Royal Acadamy, is exhibiting a collection inspired by nature and poetry at the Art Gallery in Tetbury until September 30.
Extra inspiration