Gloucester City Council to take over development sites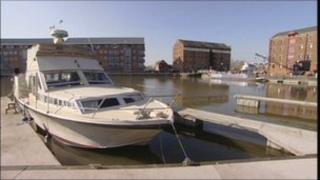 Gloucester's council is to take over some of the assets of the South West Regional Development agency (SWRDA) ahead of the body's abolition.
The council says the move will help to secure the regeneration of the city.
Assets, including land and buildings in Gloucester Docks area, could be transferred in a matter of weeks.
Council leader Paul James said: "Despite the fact that times are difficult, we see the regeneration of the city as one of our top priorities."
"It is right that we should put the lion's share of our efforts and resources into what we feel is important - and the people in this city think is important too."
SWRDA is due to be scrapped as part of the government's "bonfire of the quangos" next year.
'Perceived risks'
Almost £500m has already been spent changing the face of Gloucester and work is still ongoing
But cuts have meant that the city's urban regeneration company has slimmed down and is now under arms length control of the city council.
The council's decision means it could pay market valuer for a number of sites, many of which are prime for redevelopment.
The portfolio could also include some less valuable properties, such as the semi-derelict Fleece Hotel in Westgate Street.
Although details have still to be thrashed out, Richard Owen, of the urban regeneration company, welcomed the move.
"The nature of Gloucester is that the private sector is a bit wary of developing in the historic city centre due to the perceived risks.
"If the regeneration company continues and the assets are kept together, we can do something about these risks and continue to encourage the private sector to invest."