Flood experts to visit Cheltenham homes and businesses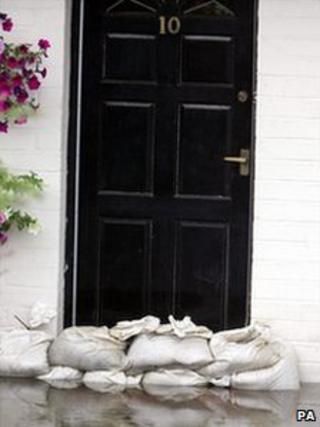 Flood experts are visiting Cheltenham homes and businesses to urge people to "prepare for all eventualities".
Environment Agency officers will this month target about 810 properties at risk of flooding from the River Chelt.
Spokesman Anthony Perry said residents needed to be prepared as Cheltenham's flood alleviation scheme could be overwhelmed in extreme floods.
Two agency representatives will fill in doorstep questionnaires and encourage residents to consider flood plans.
The Environment Agency offers a flood warning service which aims to give people at risk of flooding up to two hours advance warning so they can move their possessions and reduce the chance of damage before flooding happens.