Cheltenham police issue e-fit over cyclist bag thefts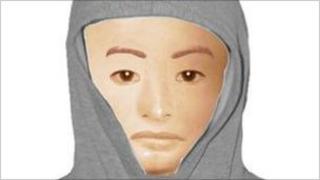 Police have issued an e-fit after a series of robberies committed by a man riding a bicycle in Cheltenham.
Officers said 13 crimes had been reported since February involving the theft of bags which the cyclist steals as he rides past the victim.
An e-fit of the suspect has been released relating to an incident in Cleeveland Street on 5 March.
The man is described as white, in his early 20s. He has been seen wearing a dark coloured hooded top.
Insp Jon Roberts, from Gloucestershire Police, said: "It's also important to note that the victims have been both men and women and that not all of the victims were walking on their own.
"Keep your keys in your pocket not your bag and if someone grabs your bag, let it go - safety comes first and property can be replaced."
Police have asked anyone with information to contact them.