Stroud pond to be restored using landfill tax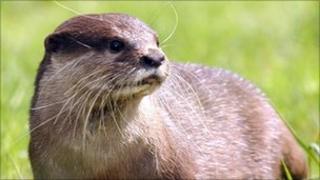 A pond and surrounding grassland in Gloucestershire is to be restored using £48,000 of landfill tax money.
Richard Lewis from the Stroud Valleys Project, which is carrying out the work, said the area of Rackleaze, in Cam, had been seen as wasteland.
But he said it was actually "an oasis for wildlife" which he hoped would attract otters and water voles.
The project, which will include a boardwalk for visitors, is expected to take two years to complete.
Projects director Clare Mahdiyone said: "Although we have been involved in Cam for many years it is the first time that this site has had specific funding.
"By the time the project is finished we hope the local people will be able to access the site more easily and appreciate the wealth of wildlife living there."
The money was awarded by Biffaward, a fund which comes from landfill tax credits donated by Biffa Waste Services.