Arts Council awards more money to Tewkesbury theatre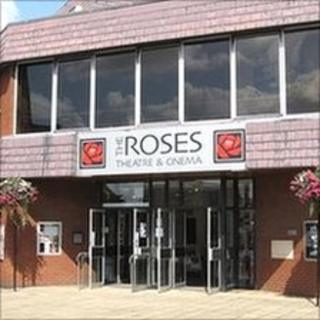 A Tewkesbury theatre is to use Arts Council England funds to become a centre of excellence for arts training.
The Roses Theatre will receive £261,171 over three years and is one of only two Gloucestershire arts organisations to receive an increase in agency funding.
Director Deborah Rees said: "This is not just about expanding our artistic plans, it is also about finding ways of sustaining the theatre in the future."
Fewer local groups are being funded due to a cut in the Arts Council's budget.
Nine organisations in Gloucestershire will be supported through the regularly funded organisations programme, replacing the existing 12.
Gloucestershire Dance, Art Shape Limited and the Gloss Arts Education Agency will have Arts Council support withdrawn from 2012.
Ms Rees said: "The Roses Theatre has historically received quite low levels of funding and it was becoming increasingly difficult to sustain the theatre's output of films, productions and outreach work."
Plans will now include expanding and refurbishing the building which she hopes "will help to increase our own levels of earned income to cope in a climate where funding is overall going down".