E-fit released of door-knock stranger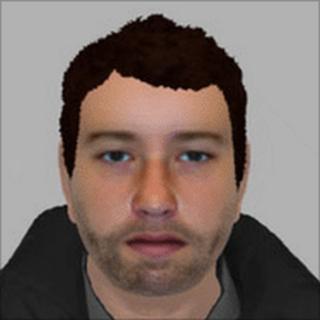 An e-fit of a man who followed a woman home and then persistently knocked on her door has been released.
Gloucestershire Police said officers were called by the 23-year-old on the night of 22 March.
She said she had been followed to her home in Churchdown by a man in a car. The driver then knocked on her door, claiming to be from a charity.
Police appealed for anyone who recognised the man or had experienced similar to contact the force.
The man is though to have been driving an old black Ford Focus.
A force spokeswoman said the woman was uninjured, but "extremely shaken up".