Box of first teeth and hair found in Cheltenham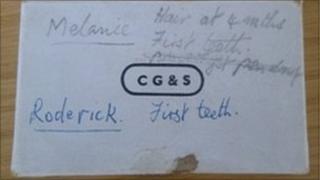 A box containing children's first teeth and hair cuttings has been discovered under a tree in Cheltenham.
The names Melanie and Roderick are written on the lid of the box, which was found in Central Cross Drive on Thursday.
Police believe it may have been stolen in a burglary and later discarded as it was found next to an empty turquoise jewellery box.
Officers are keen for the items to be returned to their rightful owner.