Royal wedding: Abbey role for Tewkesbury serviceman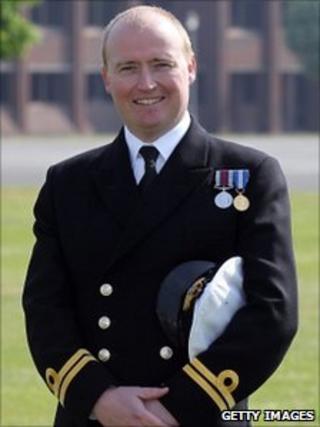 A serviceman from Tewkesbury said he "feels very honoured" to be taking part in the royal wedding on Friday.
Lt Jason Hannigan, who served with Prince William on board HMS Iron Duke in July 2008, will line the steps outside Westminster Abbey's west door.
He said it was a great honour to be asked to attend "one of those occasions that will go down in history".
A total of 120 Royal Navy personnel are involved in lining the paths and streets around Westminster Abbey.
Lt Hannigan, 37, was responsible for organising Prince William's training programme during his six-week deployment on the ship.
"He is a really nice, genuine guy. The first day or so was a bit awkward as everyone was aware of who he was but we tried to make it so he was treated as any sub lieutenant would be," he said.
"It was very much that he was joining as an officer rather than as the future king of England.
"He got on well with everyone on board and I got a good few cups of tea from him."