Gloucestershire school keeps lights off for energy day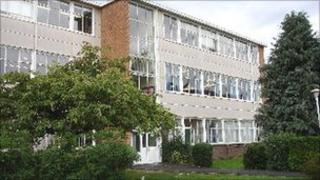 A school in Gloucestershire has turned off the lights and is relying on the sun for an energy awareness day.
Chosen Hill School in Churchdown will maximise natural light rather than electricity by rolling up blinds and moving classrooms around.
Assistant head teacher Adam Oliver said the imaginative day will help staff and students see how successfully the school can manage without electricity.
Up to 40% of the school's electricity bill goes towards lighting.
The school is part of the Young Energy People (YEP) project, which aims to increase secondary school students' knowledge and practical experience in sustainable energy issues.
Chosen Hill has taken part in the project since 2010, which helped the school save £7,000 on electricity last year.
"We are delighted that students are taking the lead in the vital area of environmental sustainability - and doing so with such energy and creativity," added Mr Oliver.