Gloucester Academy on one site from September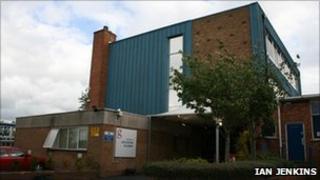 A single-site Gloucester Academy will open in September, two years ahead of schedule.
The academy was formed in September 2010 by the merging of Bishop's College and Central Technology College, but operated on sites three miles apart.
Now, all pupils will be based at the former technology college's Cotteswold Road site at the start of the next school year.
A new building on the site is expected to be ready from September 2013.
The future of the project had been put in doubt following government spending cuts last year.
But the academy secured £15.1m of funding in December to help pay for the new facilities.
'Raise aspirations'
The academy's sponsors, Prospects Services and Gloucestershire College, have been working with the Department for Education to plan coming together on one site from September.
The proposal was approved by the government this week.
Greg Smith, Principal of Gloucestershire College, said: "With the recently-appointed permanent new head teacher, John Reilly, starting in September, this is the ideal time to come together on one site.
"We will be working with parents to support students through these coming months while we manage the move on to one site.
"Improved attendance, punctuality, dress code and study routines are all helping to raise the aspirations of our students.
"We are confident that the move to one site will further accelerate this progress. It will bring more consistency to the curriculum and to teaching, and ensure that all of our pupils have the same opportunities."
Gloucester Academy has 870 pupils aged between 11 and 18 and specialises in digital technology and computing.