Domesday Reloaded: Life in the Forest of Dean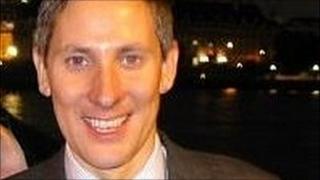 Twenty five years ago Ian Burrows was a schoolboy when he wrote about a typical weekend in the Forest of Dean.
In one of a million entries to the BBC's Domesday project he described fishing at "a stream near to our house" and "going to bed at 10 o'clock".
The ambitious plan, to record a snapshot of everyday life in the UK, has now been made available online through Domesday Reloaded.
Now Mr Burrows has looked back at what he wrote as a schoolboy.
"I do vaguely remember the BBC Domesday project which I think was organised through Parkend Primary School and I was 10 or 11 at the time," said Mr Burrows.
'Made me laugh'
"I certainly remember the single BBC micro computer at Parkend School which I'm sure was cutting edge technology at that time.
"Reading my article now it has made me laugh, but in terms of a typical weekend for me around that time it does strike a chord - watching Saturday morning TV (probably Saturday Superstore?), going swimming on Saturday afternoons in Cinderford to a private session organised by a group from Parkend.
"I refer to a few 'outsiders' also coming swimming with us - by outsiders I would have meant anyone from outside the village.
"Quite an insular view of the world but as a 10-year-old in a small village in the forest in 1985 I guess that's how I saw it.
"It's a bit different now as I've lived almost as much of my life outside the forest and Gloucestershire as I have in it.
"I left Parkend in 1993 to go away to university and then moved to London and then Sydney to work as a chartered accountant.
"I'm 36 now and have been back living in London for about five years now - I still come back regularly to Parkend and really appreciate getting away from the hustle of London to the relative peace and quiet of the forest.
"I still have a very strong link to Parkend - my parents live next door to the house I grew up in and my dad has lived in the village for over 70 years."
You can explore the Domesday archive online and search for your area. See the pictures, update the information and make your mark on the record of collective history.
To get involved go to www.bbc.co.uk/domesday.