Cheltenham schools Balcarras and Pittville join forces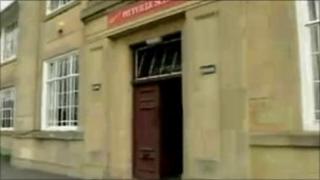 Two Cheltenham schools have announced plans to work together more closely.
Balcarras School and Pittville School have formed a collaborative partnership which will begin in September.
Teachers will share expertise and swap ideas and pupils will come together in a range of activities during and outside the school day.
Richard Gilpin, head of Pittville School, said the collaboration with Balcarras will "make a real difference to the students at both our schools".
Head teacher of Balcarras, Chris Healy, said he wanted to improve the school by "working with our colleagues at Pittville and learning from their ideas and perspectives".
The schools will collaborate on teaching, leadership, governance, training and extra-curricular activities.