Amberley Ridge school set for move to Cheltenham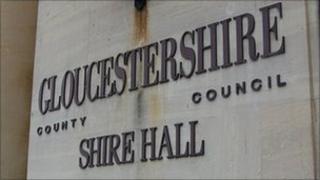 A Gloucestershire special school is set to move from near Stroud to Cheltenham.
Plans to move Amberley Ridge School to the Oakwood Primary School site have been announced by the county council.
Old fashioned buildings at the current school, which teaches about 40 pupils, are described by the county council as "outdated".
The move is set to take place in early 2012 following consultation with parents, pupils and staff.
Jackie Hall, cabinet member for education and skills, said: "The current Oakwood School site will offer a much more modern, welcoming environment for teaching and learning for pupils and staff from Amberley Ridge.
'Better frame of mind'
"It's also far more cost-effective than the school's current site near Stroud. This will allow us to focus our resources on teaching and learning, rather than on maintaining outdated buildings and expensive transport.
"For the majority of pupils, it will mean going to school closer to home. The shorter journey should put them in a better frame of mind for learning."
Simon Cartwright, headteacher of the school which caters for children with behavioural, emotional and social needs, said: "This proposed move provides an ideal opportunity for Amberley Ridge School to strengthen its provision and ultimately achieve better outcomes for some of the most vulnerable members of our society.
'Positive proposal'
"While we would undoubtedly miss the idyllic setting of Rodborough Common, we have to remain focused on what is best for the pupils. There would be many advantages to relocating to a more central location, including better access to services and reduced travel times.
"I regard this as a positive proposal that will put the needs of children at the very heart of what we do."
The Oakwood site is due to become vacant in September after pupils have moved to a new building in Cotswold Road.