Westbury-on-Severn bell tower restoration boost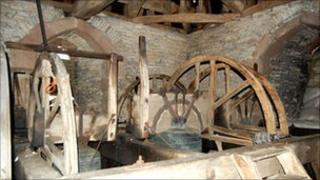 An appeal for money to restore the bells of Westbury-on-Severn church tower has been given a huge boost after a TV competition.
Campaigners have received £60,000 of lottery cash following a public vote on the ITV show The Jubilee People's Millions.
It means work can now begin on restoring the 300-year-old bells.
The project also aims to preserve the secular Grade-I listed tower and spire. Work is expected to start this year.
Dating back to about 1270, the tower is unusual because it stands alone a few metres away from the church.
Neil Tappin, from the Westbury-on-Severn Bells restoration committee, said it was "a fantastic effort" and would "set up the 300-year-old bells for the next three centuries".
"The heaviest ring of six bells in the county are now on target to ring again for the Queen's Diamond Jubilee [in 2012]," he added.
"It's so important that we get these bells ringing again. They're local Gloucester bells made by Abraham Rudall, and they can't just sit there and rot away," said Mr Tappin.