Tewkesbury people reassured over fewer hospital beds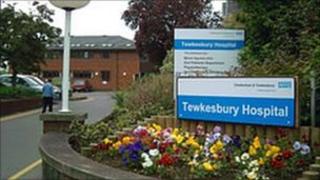 People in Tewkesbury are being reassured over plans to have fewer beds at the town's new community hospital.
The proposed new facility will have about half the number of beds than the current hospital - which has 48.
NHS Gloucestershire said changes in care provision mean more patients will be treated in their own homes.
Also, the new hospital will not admit patients from other areas, such as Cheltenham and Tewkesbury, as the existing one does.
The new development will go up on land next to the existing hospital.
A full business case is scheduled to go to the NHS Gloucestershire Board later this summer.
Meanwhile, the town's three GP practices are continuing plans to provide a single £5m health centre for their 24,000 patients, because their current premises are cramped and outdated.