Wintour's Leap climber rescued after cliff fall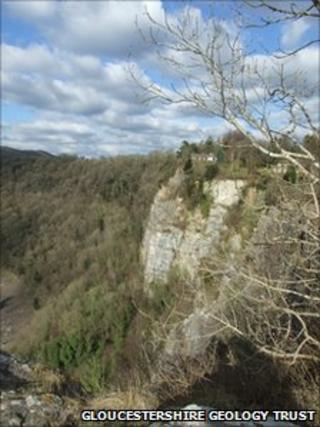 A female climber has been rescued after falling down a cliff at a Gloucestershire beauty spot.
The woman, in her early-20s, fell approximately 50ft (15m) at Wintour's Leap, near Tidenham, just before 1040 BST on Sunday.
Lydney's specialist cliff rescue team was involved in the two-and-a-half hour rescue, alongside 12 firefighters.
The woman, who injured her face and head in the fall, was flown to Frenchay Hospital in Bristol by air ambulance.
Wintour's Leap is popular for rock climbing and is located north of Chepstow, near the village of Woodcroft.
It is owned by Gloucestershire Wildlife Trust and forms part of the Lancaut SSSI Nature Reserve.