Gloucester man found guilty of child sex abuse charges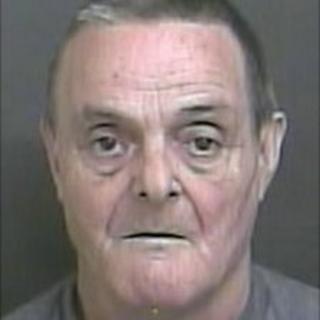 A man who sexually abused eight children over a 12-year period starting in 1987 has been found guilty of 18 indecency charges.
William Victor John Barber appeared before Gloucester Crown Court accused of 16 counts of indecent assault and two of indecency with a child.
Eight children were abused, seven girls and a boy aged between five and 12, the court was told.
Barber, 60, of Southgate Street, Gloucester, had denied the charges.
The former painter and decorator is due to appear before the same court to be sentenced on Wednesday.
The victims told the court Barber assaulted them at his home and in a caravan on in the Forest of Dean.
The first allegations came to light in 1998 and again in 2003 but it was not until fresh claims were made in 2010 the police were able to put the case together.
The jury of eight women and four men took two-and-a-half hours to find Barber guilty of all 18 charges.
Judge Jamie Tabor said the witnesses "showed great courage to come and give evidence about something which happened to you as a child".
He added he was "very impressed with their dignity and their evidence was not tainted by malice".
Speaking outside court, Det Sgt Nigel Hatten said had it not been for the victims' courage, Barber may have remained free to prey upon other vulnerable young people.
"Barber was, to all intents and purposes, an upstanding member of the community.
"Sadly, he used that image of respectability to aid his offending and, like many predatory paedophiles, relied upon fear and intimidation to ensure his victims were too afraid to come forward.
"That has now all changed and we're very pleased he's now been brought to justice."