Stroud town centre traffic flow reversed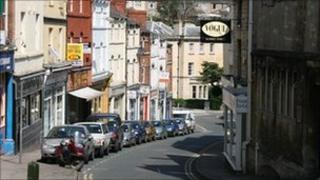 The direction of traffic flow on three Stroud town centre roads is to return to how it was before road works began.
From Wednesday, Gloucester Street will switch direction to allow traffic back up the hill and left along Lansdown.
Traffic on one-way routes coming from opposite ends of Lansdown will now meet at Locking Hill and head down towards Slad Road.
The temporary system has been in place since Slad Road was closed for sewer works by Severn Trent in January 2010.
Delivery vehicles serving businesses will also be allowed to travel up High Street and along Kendrick Street towards the Subscription Rooms.
A spokesperson for Gloucestershire County Council said the new system was decided on following a consultation with residents and businesses.