Residents help plan Gloucester's future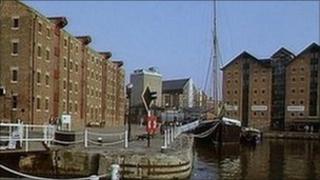 Residents in Gloucester have a final week to suggest how they want their city to develop over the next 20 years.
The City Vision and City Plan aims to provide a framework for the regeneration of the city up to 2031.
Gloucester City Council said 800 residents and businesses had so far responded, saying they wanted a "clean, vibrant and prosperous" city.
Residents can take part in the consultation on the council's website until 26 August.
Earlier this week, Gloucester learned it had failed to secure an enterprise zone.
It is hoped the 21 zones around the country will create 30,000 new jobs by 2015, by giving cheaper business rates, super-fast broadband and lower levels of planning control.