New public toilets opened in Tewkesbury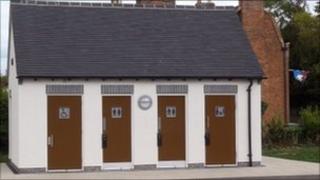 Two new sets of public toilets have been opened in Tewkesbury.
The facilities, located on Gloucester Road and Oldbury Road, cost £168,000 to build, with £148,000 provided by the borough council.
Both are open between 08:00 and 18:00 daily, and cost 20p to use, with no charge to disabled people with a radar key.
They are owned and operated by Tewkesbury Town Council, which provided the remainder of the funding.