Community groups take over ten youth centres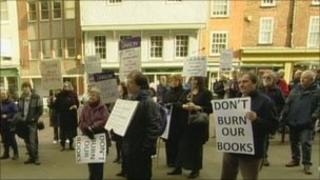 Community groups and town councils in Gloucestershire have come forward to take over the running of ten local youth centres.
In February the county council said it would close 22 youth centres or allow community groups to run them.
Over the next three months, seven youth centres will be handed over. An extra three are about to start the process after approval from the council.
The Tory-led council is making £114m of cuts over the next four years.
Community groups have come forward to run 12 youth centres in total but two attached to libraries have been put on hold.
The delay is due to the council having to wait until the outcome of a judicial review into the legality of the proposed library closures.
If the transfer goes ahead, the community groups would able to access a fund to help keep the youth centres running.