Stonehouse traders celebrate reopening of high street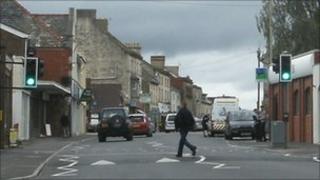 The reopening of a high street in a Gloucestershire town is being celebrated following lengthy roadworks.
Stonehouse traders and residents will gather on Saturday for the celebration which will include street stalls, special offers and entertainment.
The town's Rotary Club organised the event to mark the completion of the roadworks which began in May.
Footpaths have been widened and traffic calming features installed to improve the environment for shoppers.