E-fit released after boy robbed in Wootton Bassett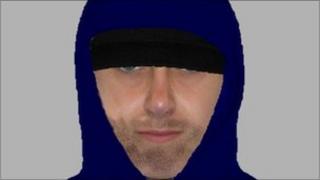 An e-fit has been released of a man police want to speak to after a boy was punched and robbed in Wiltshire.
The boy, 15, was walking with friends through an alleyway between Wootton Bassett High Street and The Rosary at about 23:30 BST on 9 September.
He was approached by two men who punched him and stole his BlackBerry phone and money.
An e-fit has been released of the first suspect. Police said a second suspect was white, tanned. and aged about 20.
Anyone with information is urged to contact the police.