Forest of Dean becomes European hub for metal firm BASF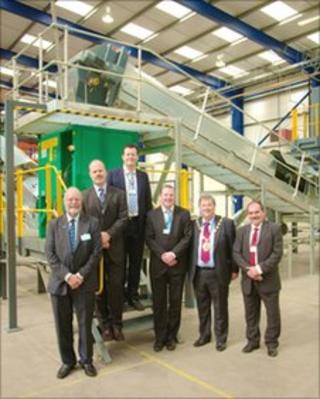 The Forest of Dean is to become the centre of European operations for a firm which re-processes scrap metal.
BASF Metals Recycling Ltd, formerly Engelhard, has doubled its capacity in Cinderford by opening a recycling operation.
It will specialise in recovering precious metals from scrap materials such as catalytic converters.
More jobs will also be created at the company which will celebrate its 50th anniversary in the region next year.
The 56,000 sq ft facility will be used to process materials with recoverable metal content such as platinum, palladium and rhodium.
These resources can be found primarily in electronic scrap and catalytic converters from scrap cars.
Deon Carter, from BASF, said the investment showed a "strong commitment" to Cinderford which will now be the hub for the company's European metals recycling operations.