Cheltenham YMCA receives £3.3m for work with homeless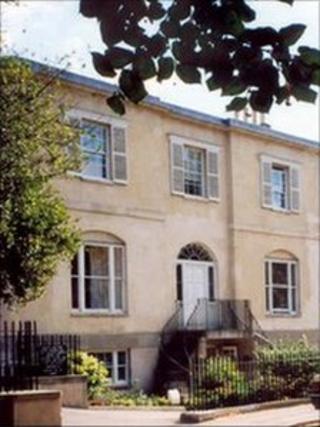 A Gloucestershire homeless shelter has received a funding boost of £3.3m to improve facilities for rough sleepers.
Cheltenham YMCA received the largest grant from a pot of £37.5m shared between 37 homeless projects in the UK.
David Wallace, chief executive of the YMCA, said the money was needed to build 73 new accommodation units as demand in the town far exceeded supply.
The funding was announced on Wednesday as part of the government's Homelessness Change programme.
'Big future'
Elsewhere in western England, the Riverside ECHG scheme in Bristol is to receive £613,000 and two YMCA centres in Bridgwater, Somerset, are to receive £719,000 and £317,000.
Mr Wallace said they were currently doing "the best they can" in the out-of-date YMCA Cheltenham building which has 56 small rooms lacking in quality.
"This will undoubtedly give the whole housing project a big future and serve young people for years to come," he said.
"We are very much in demand and by having additional accommodation we should be able to meet some of that demand with modern accommodation."