New Forest of Dean verderer is elected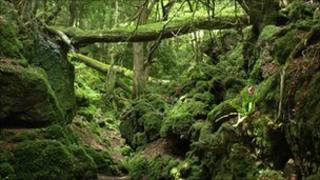 A new verderer for the Forest of Dean has been appointed as part of a tradition that dates back almost as far as Norman times.
Historian Ian Standing beat Rob Guest by 182 votes to 130 in a poll held at Gloucester Cathedral.
He replaces 87-year-old Melville Watts who died last August.
Verderers have been protecting the trees and wildlife - particularly boar and deer - in the Forest of Dean for more than 800 years.
There are always four of them and they meet four times a year at the verderers' courtroom in Speech House.
The role is for life with elections for replacements held only when a verderer dies.
Mr Standing said he was honoured to have been elected.
"The amount of people who attended in the cathedral [to vote] just shows the amount of interest there is in the Forest of Dean," he said.
Mr Standing is also secretary of the Hands off our Forest (Hoof) campaign group and former curator of the Dean Heritage Museum.
Hands off our Forest campaigned against the government's plans to sell state-owned woodland in England. The plans were abandoned in February.