Tests offered after Cheltenham pupil diagnosed with TB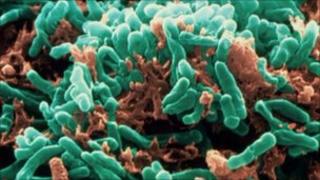 Pupils and staff at a Cheltenham school have been offered tuberculosis (TB) tests after a student was diagnosed with the disease.
The pupil at Balcarras School is said to be responding well to treatment and is expected to fully recover.
The Health Protection Agency (HPA) and NHS Gloucestershire have offered precautionary tests to people who have been in close contact.
Screening sessions will be held at the school on 5 and 6 December.
The rest of the school students and staff who had significantly less contact with the affected pupil are being given advice about the signs and symptoms of TB.
'Appropriate treatment'
Dr Chitra Arumugam, from the South West (North) Health Protection Unit, said: "Even though the risk is low, as a precaution at this stage we want to ensure that children and staff who have had close contact with the student do not have the infection.
"If anyone is found to have TB, they can be given appropriate treatment.
"It is important to remember that TB is a curable infection which can be treated effectively with antibiotics, particularly if found early."
TB is a serious but curable infectious disease which normally affects the lungs but can also affect other parts of the body.
It is usually spread through the air when a patient coughs or sneezes.