Future of two Gloucestershire police stations announced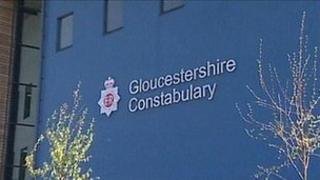 The future of two more police stations in Gloucestershire has been announced.
Gloucestershire Police Authority said Tewkesbury police station would move into offices at Tewkesbury Borough Council in Gloucester Road.
The current building will be sold and Cheltenham Road East station in Churchdown will close.
Rob Garnham, chair of the police authority, said: "Moving the police base into the council offices... is the best possible use of public money."
He added: "There will continue to be a visible and accessible policing presence in both Tewkesbury and Cheltenham Road East."
Resources from the existing police station in Churchdown will relocate to the Tewkesbury office.
A police point will be set up to replace it at a location that has yet to be decided.
This year Gloucestershire Police has announced the closure of at least 15 police stations and the opening of several police points which share existing premises as it attempts to tackle an £18m budget reduction over the next four years.