India tourist Stephen Bennett murder suspects acquitted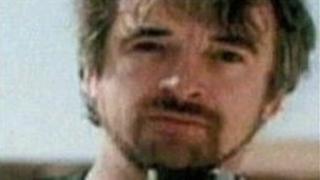 Six men accused of murdering a tourist from Cheltenham in India in 2006 have been acquitted.
Stephen Bennett, 40, was travelling from Goa to Mumbai for a holiday, but was found hanged in the jungle.
Prosecutors alleged he had tried to attack a woman and was killed by villagers in Malsai, Maharashtra.
The prosecution's main witness retracted his statement during the trial at the High Court in India. On Saturday the judge acquitted all six.
The men, all from Malsai, about 120km (75 miles) south east of Mumbai, had all pleaded not guilty to murder.
The judge's full reasoning is expected to be published on Wednesday.
The prosecution is expected to appeal against the judge's verdict in the new year.
Mr Bennett's family had always challenged the prosecution's version of events.
In a statement, his mother said the verdict was "no surprise" and pointed out that all the accused villagers had insisted they had never seen Mr Bennett.
She added: "Most importantly, it has been proved, in the court, that Stephen had never been on a train and that he did not wander into any village to get lynched in an absurd 'honour killing'.
'Huge effort'
"It has been proved to the court that he was in Wadkhal (where the train does not go) and that he was making a phone call to us at that exact time the police alleged he jumped off a train at Roha.
"For some reason the police and the public prosecutor made a huge effort to exclude us from this trial.
"We were never informed about the many random hearings over the last four years. We were never asked to testify, even though we were the last people to speak to Stephen on the day he died.
"Rather than use the High Court in Mumbai where cases are heard in English, this trial was quietly heard in a district court miles away deep in Maharashtra, and in a local language that even people in Mumbai need to have translated."