Animals killed in pet shop arson attack in Bristol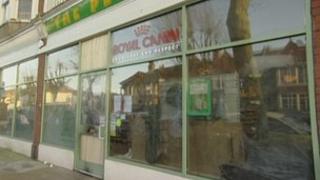 Dozens of animals have been killed in a suspected arson attack on a Bristol pet shop.
Seventeen canaries and two tanks of tropical fish died in the blaze which broke out early on Thursday morning at The Pet Shop in Shirehampton.
Firefighters and the shop owners were called to the scene and were able to rescue the majority of the animals within the building.
The shop owners estimate the damage to be around £30,000.
Avon and Somerset Police are investigating the incident.