Duo sentenced for threatening iPhone murder witnesses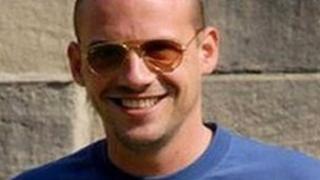 Two more people have been sentenced over the murder of a Gloucester man who was robbed for his iPhone.
Charles Flook, 18, and Sadie Smith, 20, from Cheltenham, entered guilty pleas at Gloucester Crown Court and were both sent to a young offenders' institute.
The pair were charged after posting threatening messages to witnesses on Facebook in relation to the case.
Keith Soons, 36, was stabbed in the head with a screwdriver during a night out in Cheltenham in February 2011.
Flook, from Eldon Road, was sentenced to 120 days minus 67 days he had already spent on remand. Smith, from Fairview Road, was sentenced to five months minus 62 days.
Ricky Smith - the brother of Ms Smith - and Michael Sexton were jailed for life in December for the murder or Mr Soons.
During their trial, Bristol Crown Court heard that the father-of-one had died from a single stab wound to his head which had penetrated more than 10cm.
He had chased after Smith and Sexton after they stole his phone during a night out in Cheltenham.
The pair admitted to being at the scene of the attack on Wellington Lane but blamed each other for delivering the fatal blow.
Mr Soons was found by a passer-by but died from his injuries later that day.