Jobs to go at Unite Modular Systems in Stonehouse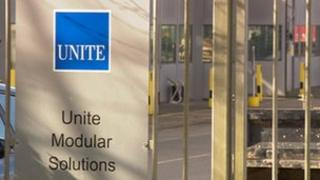 More than 150 people could lose their jobs at a factory in Stonehouse, Gloucestershire.
Unite Modular Systems (UMS) said it expected to close later this year as it had been unable to find a new owner for its factory and assets.
A spokesman said it currently employed 156 permanent staff and it expected "significant" redundancies.
UMS makes modules for building sites including fully-fitted and furnished bedrooms, studios and kitchens.
The company, which has been trading since 2002, said it would continue to produce modules for its customers during the first half of this year.
"We have decided to close UMS to new business from the end of March 2012," a company spokesman said.
"We will continue to market the trade and assets of the business through the second quarter of 2012; however, it is likely that the business will be wound up by the end of the year."